Our Moyen Poodle Parents
We've put a lot of thought, time and money into picking the very best Poodles to add to our Moyen Poodle and Small Standard Poodle breeding program over the years and we're very satisfied and proud of the exceptional poodles that we've chosen to include in our program and the sweet puppies that they produce for us. We specialize in the small standard poodle and the medium or "moyen" size poodles. "Moyens" are also called "Kliens" in most European countries. The size falls between the Miniature and the Standard Poodle.
Our Moyen Poodle are in the 15-18 inch size range and weigh about 20-30 pounds.
Our Small Standard Poodles are in the 20-21 inch size range and weigh 30-40 lbs.
Both are GREAT sizes if you love the Standard Poodle temperament but don't want a really large standard Poodle or a mini poodle.
We carefully screen all our parent dogs for health and genetics.
We are located in the Dallas/Fort Worth Texas area.
Please click on the thumbnails below to view the larger images.

Our Beautiful Poodle Girls
IRISH – MOYEN POODLE FEMALE
Our Irish, like her name she is sweet with a little spunk . Very obedient, yet playful and will follow you everywhere.
She is 19″ and weighs 30-33 pounds. Irish is Red with a black nose and dark eyes.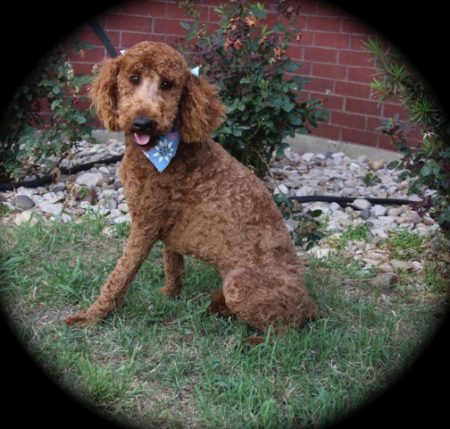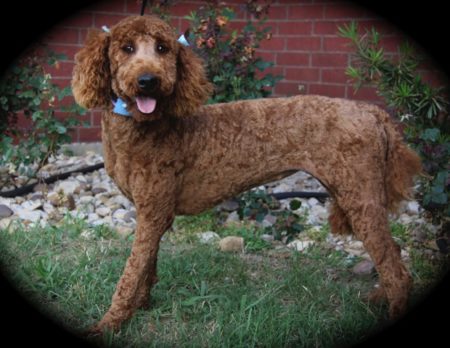 ZENA – MOYEN POODLE FEMALE
Zena is a angel of a girl and loved by all that know her. She's cream with green eyes and a liver nose.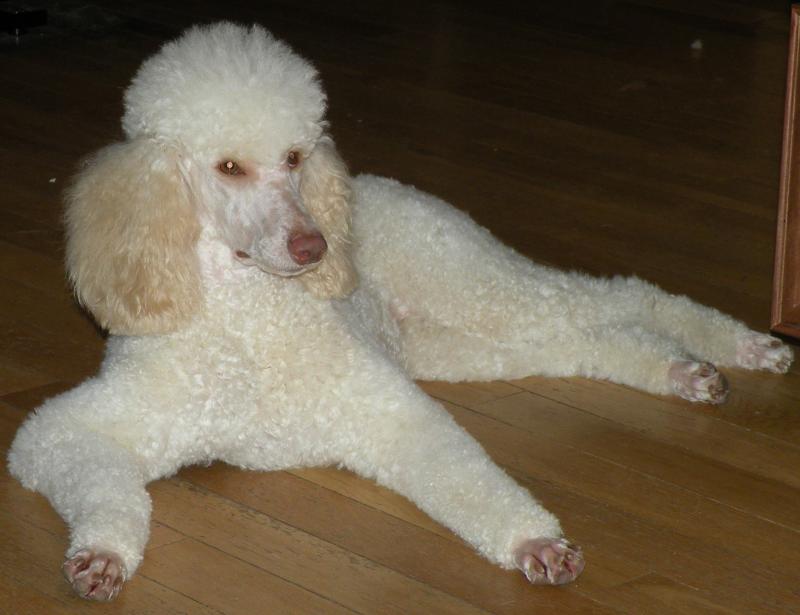 Rose – Moyen Poodle
Rose is a Red/Apricot Moyen Poodle Female with a black nose and Black eyes. She is a total sweetheart with a nice thick coat & Dainty features and build . Total Puppy cut, shaggy look here.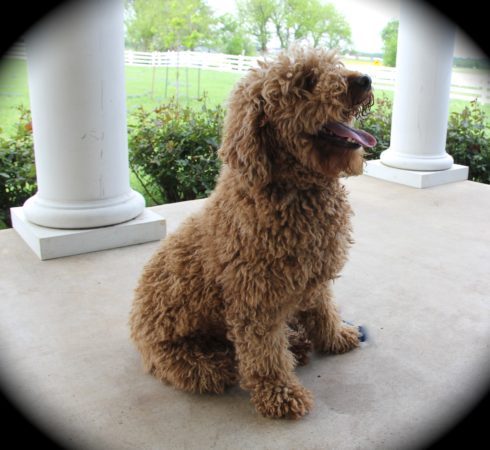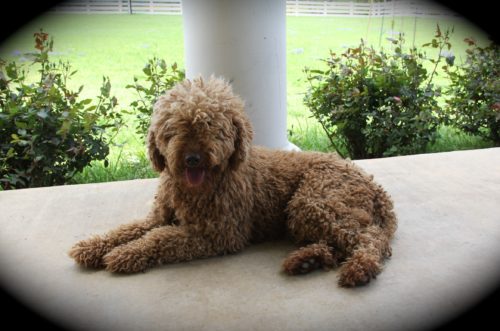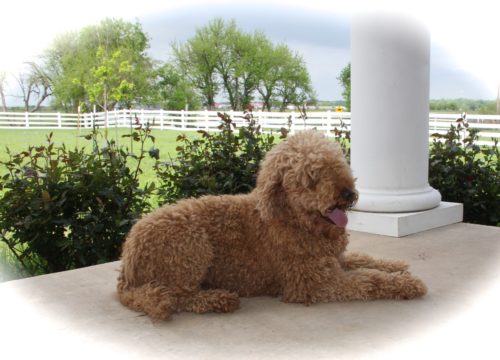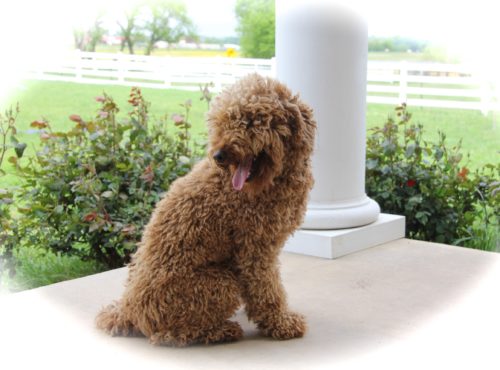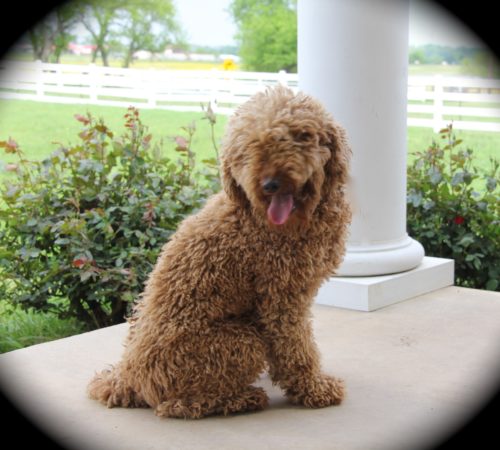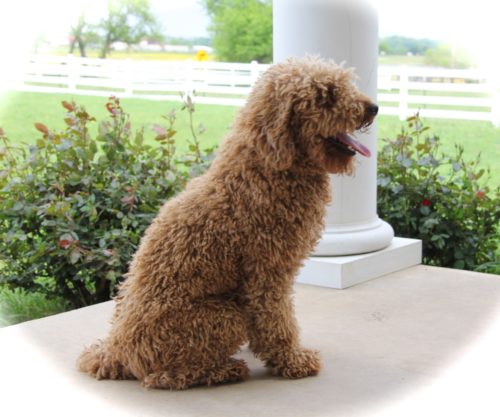 LILY – MOYEN POODLE FEMALE RED/APRICOT
Is as Sweet as her name! Super Loving girl!! Thick,soft nice coat!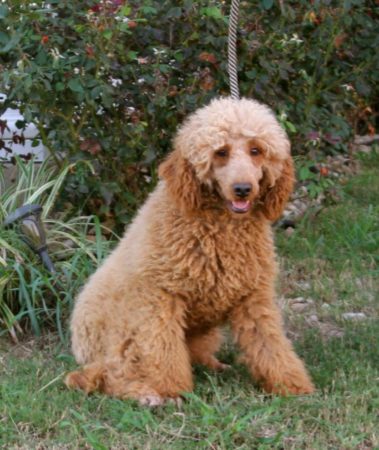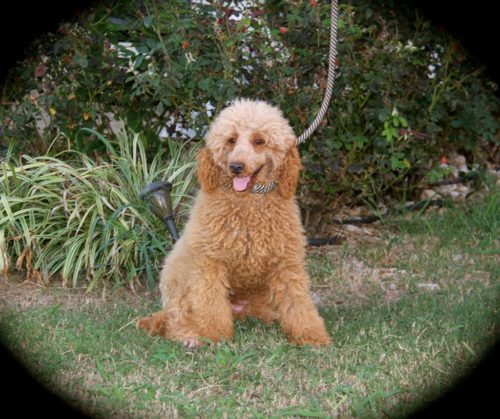 Tabitha – MOYEN POODLE FEMALE
She is a sweet cream girl with black nose and thick nice soft coat.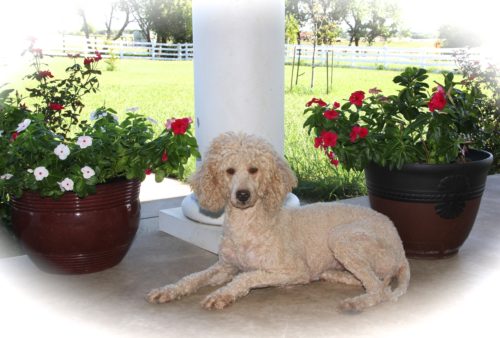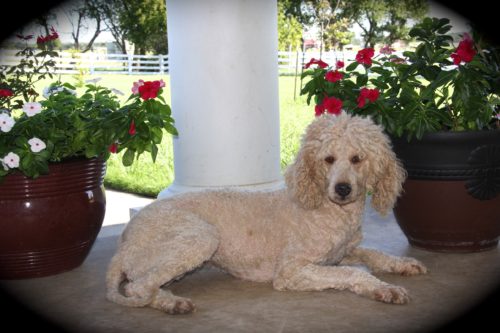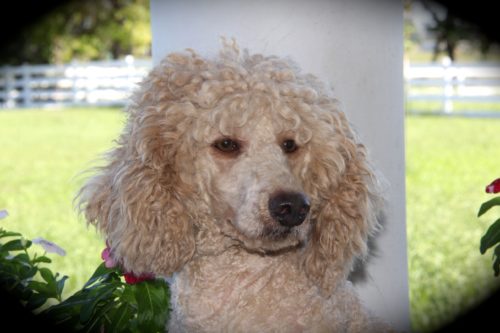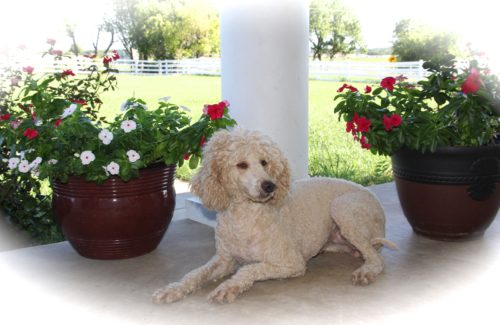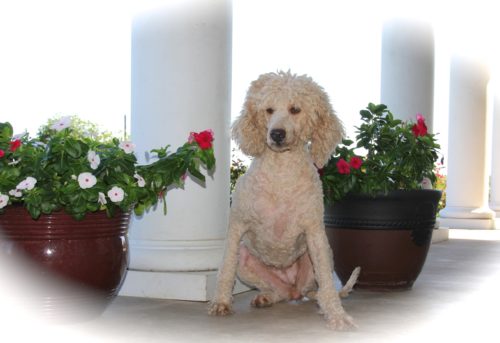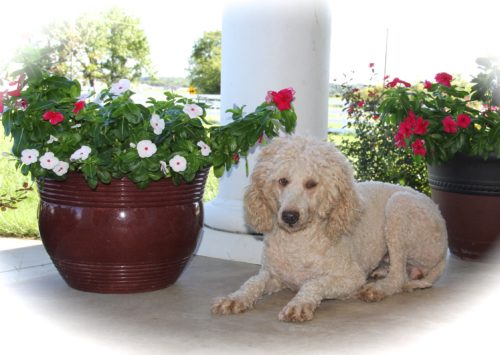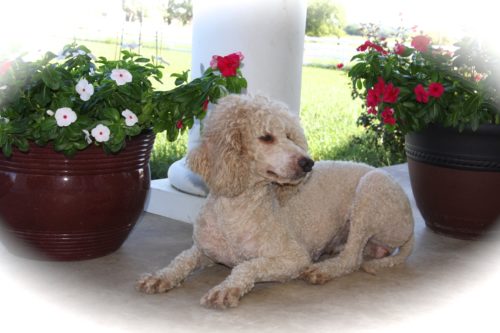 Our Beautiful Poodle Boys
ROMEO – MOYEN POODLE STUD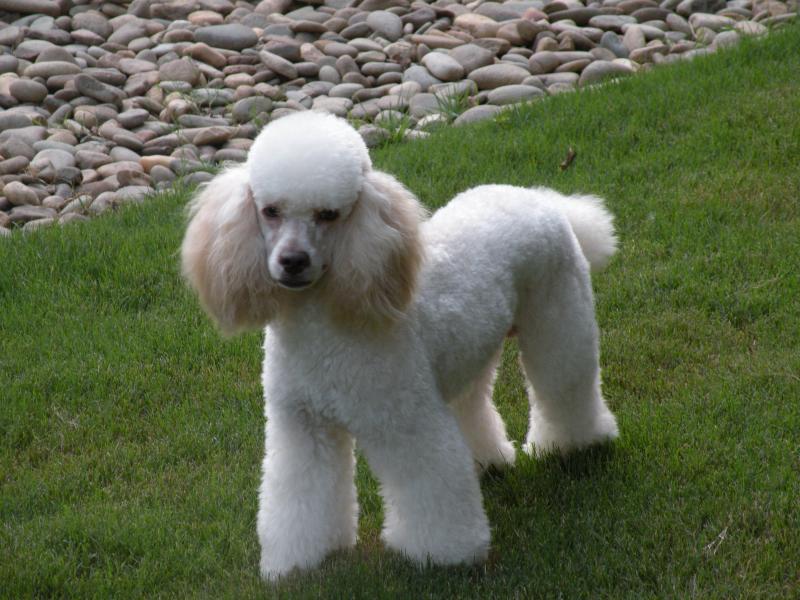 This is our romantic stud "Romeo". He weighs 20 pounds and is 17″ at the shoulder. He's a playful little guy with a huge personality. Romeo is cream with green eyes and a liver nose.
BENTLEY (ROMEOS SON) MOYEN POODLE STUD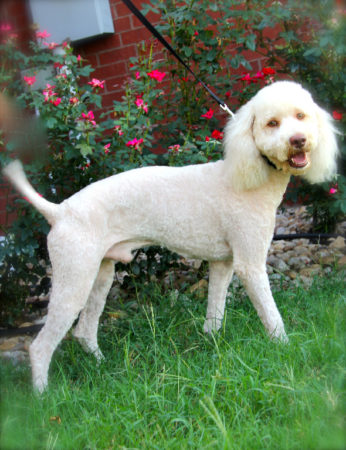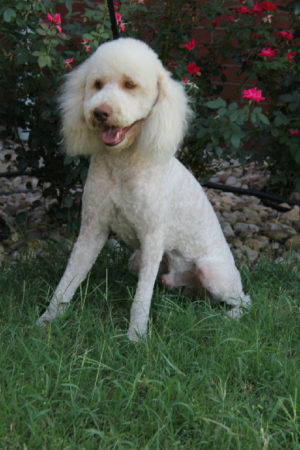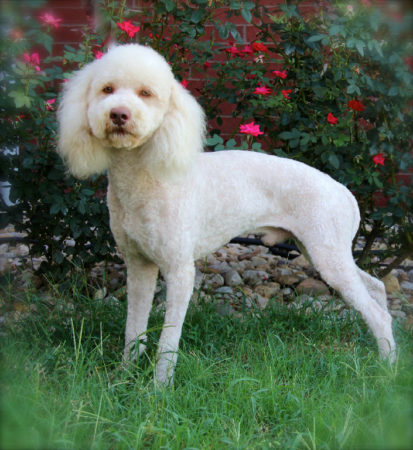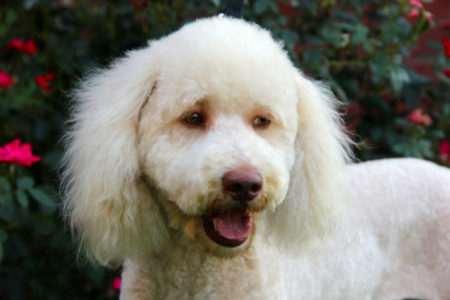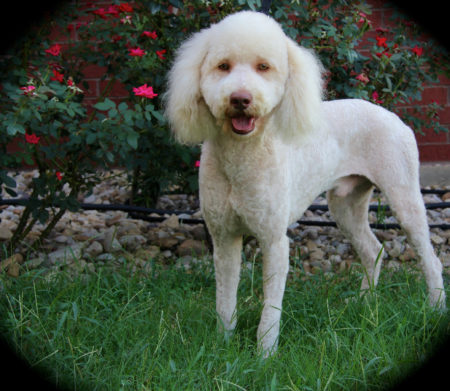 Bentley is a Sweetheart – Loved by all and he loves everyone back! Bentley is 19 inches at the shoulders and right at 30 lbs. He has beautiful green eyes with a liver nose.
TANGO – POODLE STUD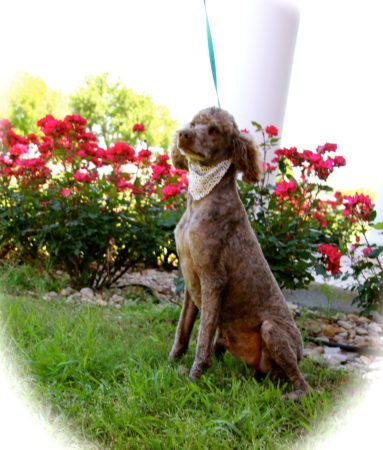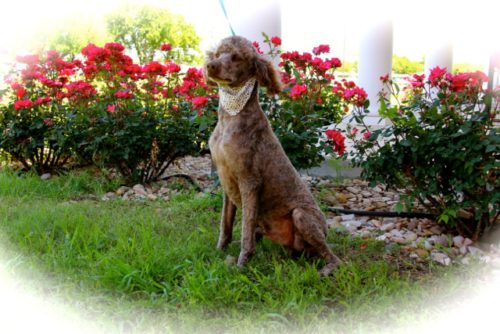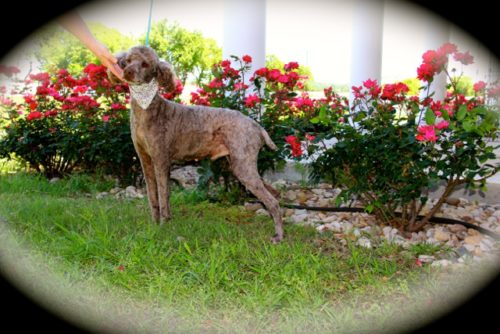 RED MOYEN POODLE STUD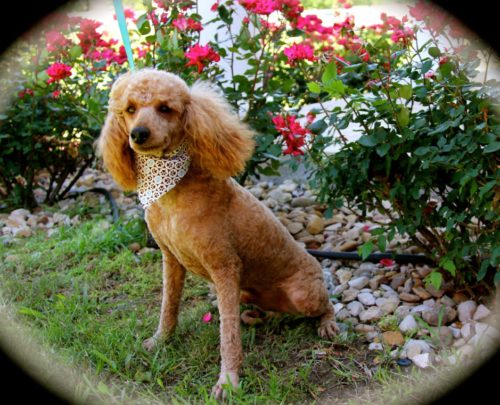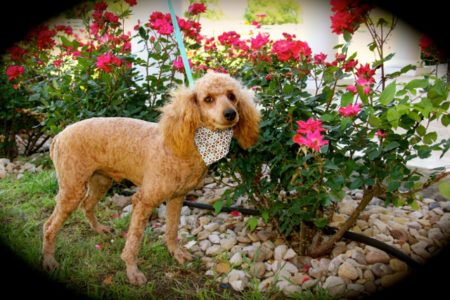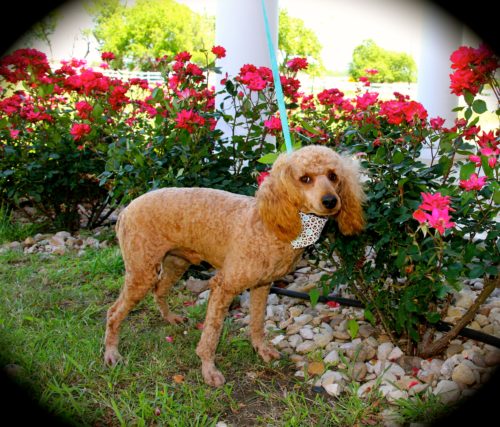 He is as sweet as they come! He is so loving and playful. He is 17 1/2 to the shoulders 18-20 lbs

CONTACT US TODAY!
Please Text or Call About Puppies
Texting is the fastest way to reach me:
940-395-5441
If you have questions you can contact me at
[email protected] anytime!
Located in Dallas/Fortworth Texas area!